Unarmed Security Service – Austin, Texas
If you're looking to build a safer foundation for you and your business,
our Unarmed Security Services might be what you need.
Why Do You Need Unarmed Security Guards in Austin
These days, it's never easy to predict what's going to happen – especially so for those who are running full-time businesses with employees. Some things might not go according to plan or there might be threats that could present themselves sooner rather than later. So it's important to know that there are people out there that can help you with these things.
Ranger Security Agency is a reputable agency that offers Unarmed Security Services in Austin, Texas, and beyond. We have a solid background in security, and we only deploy highly-trained and professional security guards – you'll know that you're in good hands.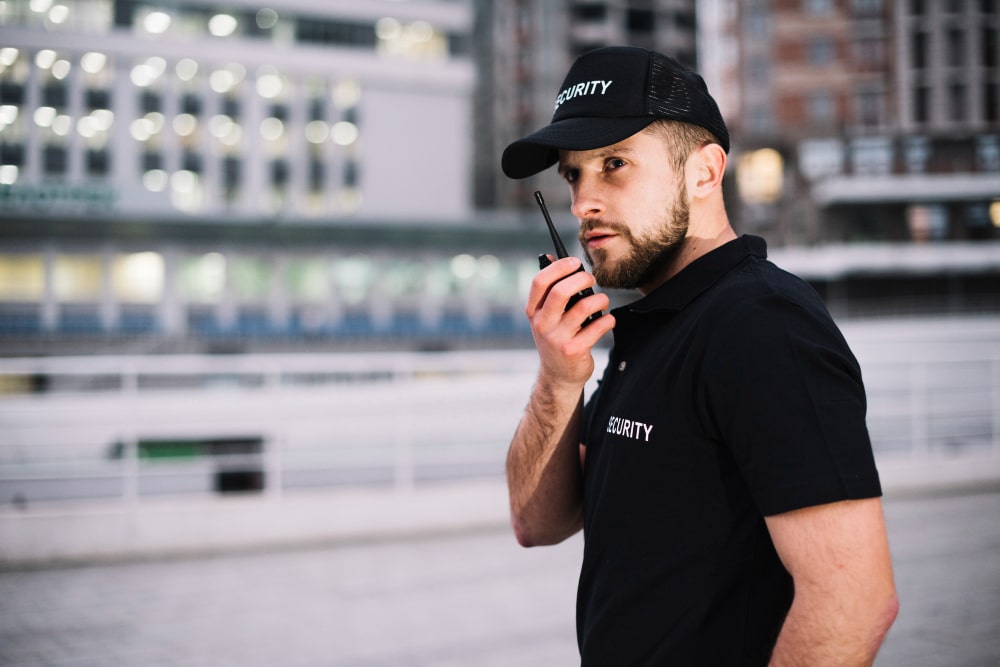 When it comes to protecting yourself, your employees, and your business, having an unarmed officer might be your best bet. They could help you de-escalate any threat without having to carry or use a firearm, and this is something that most business owners prefer.
The work we do here at Ranger Security Agency is a testament to our passion for safety and protection, and we will do whatever it takes to make sure that you're getting what you paid for.
So why not call us today to know more about our Unarmed Security Services?
There could be threats, accidents, or disasters waiting to happen;
make sure you're prepared for these things with the help of our trusted security services. Ranger Security Agency is here to provide professional and high-quality services to you and your businesses.
Unarmed Security Guards You Can Trust
Setting eyes on firearms might not be for everyone, and this is why some business owners prefer having unarmed security guards. We can't blame them because of the problems we have been facing as a nation these last few years.
Worry not though because an unarmed security officer can still protect you as these individuals are trained to de-escalate situations and more. You'll know that you're in good hands.
Rest assured that the unarmed security guards that we provide at Ranger Security Agency are well-trained, professional, and efficient – that's a guarantee.
So why not schedule a meeting with our team today to get an estimate and to know more about our Unarmed Security Services in Austin, Texas?
Ranger Security Agency provides our services to countless other cities like Dallas, Fort Worth, Houston, San Antonio, and most major cities in Texas.
Ranger Security knows how to protect you, especially in the face of threat and danger.
Make sure that your well-being is protected, hire us at Ranger Security Agency.