A Security Agency Committed to Meeting Your Needs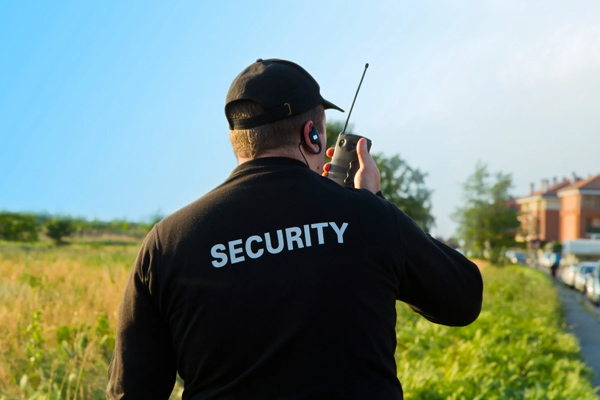 RANGER SECURITY AGENCY SERVICES
Ranger security agency is a trusted name when it comes to hiring reliable security service in Houston, Austin, Dallas, and San Antonio areas.
Many Texas security companies are happy to provide the best service when you first hire them. But gradually over time, you notice that the service starts to slide. Less dependable security officers are sent your way. You find it harder to contact management. You begin to start looking for a new security service provider.
At Ranger Security Agency, it is our goal to never let this happen. If you have been with us for a while, you are even more deserving of getting 100% from us. Our long-term clients have made us what we are, and we value them.
We have decided to build our combined knowledge of the security industry into an effective plan of action that provides solutions for businesses in need of protection.
The alarmingly significant growth in the need for security attributable to international and domestic terrorism and various criminal activities is something that our team is very much aware of, based on years of military service and training. Our services are customized to both meet and exceed client expectations in the most timely, effective, and proficient way.
We have built a competitive edge by providing top-notch security and customer service and also through the offer of assurance. As a relationship-building oriented company, we strive to be regarded as a partner in our clients' businesses, the partner providing security and protection of the client's assets. As a monitoring partner, we also audit and making an assessment of a client's security situation, and we work closely with them to design and execute achievable plans to upgrade and maintain that security. Ranger security agency has established professional standards that attract, train, and retain outstanding personnel so as to protect you and your clients.
Our Mission
The fundamental objective of Ranger security agency is to provide extraordinary services coupled with unique customer service. It is our stated mission to provide these services to all customers through the concerted efforts of exceptionally qualified, skilled, powerful, and committed workforce and the executives.
There is no viable alternative for integrity and at Ranger security agency, we have made it the foundation of our way of doing business. Effective, efficient customer service is a top priority and a key component of our overall business strategy.
Identifying and serving our customers' needs is at the forefront of our mission, and all customers will be treated with respect and deference at all times when working with our team.
All workers of Ranger security agency will enjoy a discrimination-free environment where predisposition will not be tolerated, whatever the source. A pleasant, discrimination-free working environment promotes top execution from our staff as they execute their obligations as security officials.
As advocates of a diverse workforce and workplace, we are dedicated and committed to promoting strong interpersonal relationships within the company as well as creating strong bonds with the communities we serve.
We release our workers with the duties of acting responsibly in all situations, being reliable at all times, and executing their duties in an ethical and professional manner at all times when they are working in the field as our representatives.