Special Event Security Services for Texas
Whether it's a small gathering, award night, grand opening, or Film premiere, we provide security for your esteemed guests so you can have peace of mind.
We're never captivated; just ready, watchful, and focused.
Regardless of the size or extent of your occasion, we have the resources and capability to provide full event services for all activities including license acquisitions, equipment rental, transportation, and parking coordination. This takes into account the smooth assistance of the occasion since even the smallest and frequently most neglected details have been worked out ahead, leaving nothing to risk.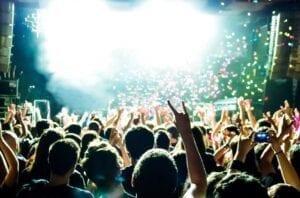 Taking care of security at a large, entertainment-oriented occasion is perhaps the most grounded resource. From the top music occasions to the universe of design, we've handled them all with the most extreme polished methodology, skill, and courteousness. Since we're regularly the chosen organization to provide security services for such events annually, we can take care of that priceless experience and let the occasion, regardless of whether it's an awards gala, grand opening, or film premiere, give the brilliance while we remain ready, prudent and centered out of sight. The main awards we need are from our customer for a vocation all-around done. Don't hesitate to contact a Ranger security agency representative today to talk about any upcoming occasion. We'll be glad to thoroughly respond to your inquiries and propose a security program that's perfect for your occasion or event.
Armed / Unarmed Security Guards
Our security personnel can be armed or unarmed, in uniform or plain clothes.
Event Security
We can provide security for any occasion or events like conventions, concerts, and festivals.
Construction Sites
We know construction! Just tell us when and where, and we will handle the rest.
Patrol Services
We are familiar with the area, just let us know your location and we will handle the rest.
Fire Watch
We can provide Certified Fire Watch Guards on short notice when your system is down.
Bodyguards / Workplace Security
From employee terminations to protecting executives, we have qualified protection agents for your needs.
If you are in need of a dependable and efficient team of security watch guards for your special event, don't hesitate to contact Ranger security agency today.
We serve the Houston, Austin, Dallas, and San Antonio areas.