Ranger security agency provides efficient mobile patrol security services in the Houston, Austin, Dallas, and San Antonio areas.
Our patrol vehicles are driven by armed security personnel. To be qualified, our guards must be CPR/First aid certified, have two years of experience in the security field, and have the required mace, baton, and exposed weapons permit. Guards must have their DMV report assessed and pass a report writing test, physical test, and a level II background check, our chauffeurs are among the best trained in the industry.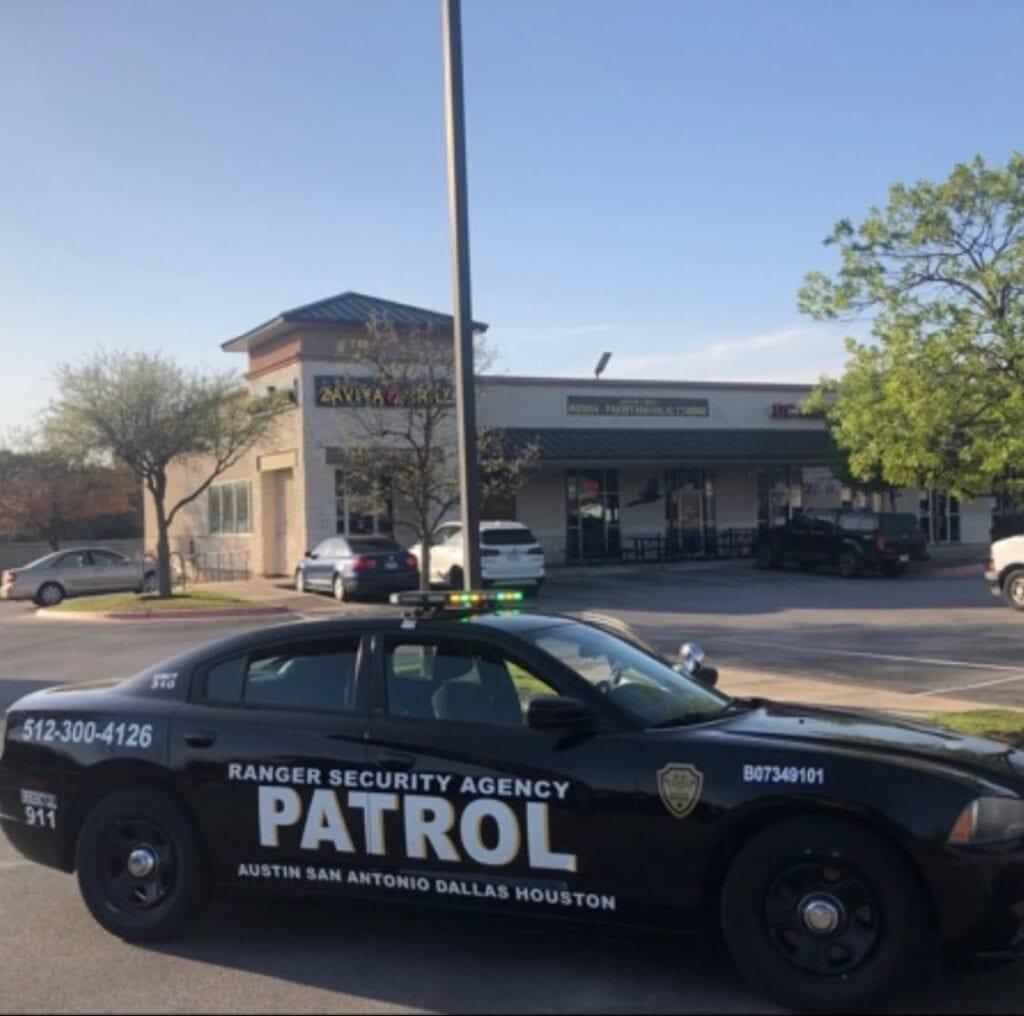 MOBILE PATROL SERVICES PROVIDED:
Checking exterior doors, windows, entrances, and automatic gates
Checking on late-night employees to ensure their safety.
Checking for safety hazards in the property.
Checking for vagrants and trespassers and removing them from the property.
Prevention of criminal activity.
Identifying unauthorized vehicles in parking lots and having them ticketed or removed.
Locking and unlocking doors and entryways at designated times.
Patrol Services may be combined with alarm response assistance for better protection.
Walking the premises in conjunction with the officer's patrol duties.
Ranger security agency uses several different types of vehicles for various operations and customer's needs. All vehicles are equipped with fire extinguishers, first aid kits, jumper cables, two-way radios, spotlights, and a large number of other safety equipment.
Management and Supervision
Each morning, reports will be reviewed by Ranger Security Agency management and customers will be notified either by phone or email of any incidents or unusual findings. Since the reports will be reviewed regularly, we can also be proactive in recommending solutions to recurring problems.